HOW IS DENVER'S RENTAL MARKET CHANGING IN THE PANDEMIC?
---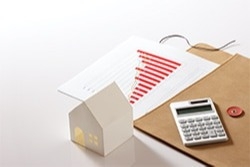 WE'RE GLAD YOU ASKED BECAUSE MOD PROPERTIES HAS MADE IT OUR TOP PRIORITY ALL YEAR TO REMAIN ONE STEP AHEAD OF THE HEADLINES AND THEIR FINANCIAL IMPACTS.
From a sales perspective, Denver's housing market couldn't get any hotter. September saw record-breaking numbers in response to overall inventory shifts and lower-than-ever interest rates. This level of activity is seasonally later than historical trends, suggesting COVID-19 has extended the moving season altogether. Millennials are moving into home ownership in masses, but this hasn't left a shortage of Denver renters. Gen Z, compelled by the need for space so intensely realized during quarantine, are flooding the market. Many older generation homeowners who might typically be downsizing right now are hesitant to do so with the ongoing health concerns. This imbalance in inventory is driving up prices, encouraging many to choose renting as a cost-saving alternative. Finally, folks continue to flood to Denver and the metro area as remote work becomes more and more accessible. These newcomers often aren't sure how long their contracts may support living and working from Colorado, making renting a great option.
What does all that mean? It's good news. Denver continues to draw renters and it doesn't seem to be slowing down any time soon.
At MOD Properties, we've taken the economic shifts of this crisis into consideration, leading to changes in our approaches to marketing, processing applications, property inspections, and beyond.
If you want to know more about property management or rentals in the Denver-metro area, give us a call!
Go Back